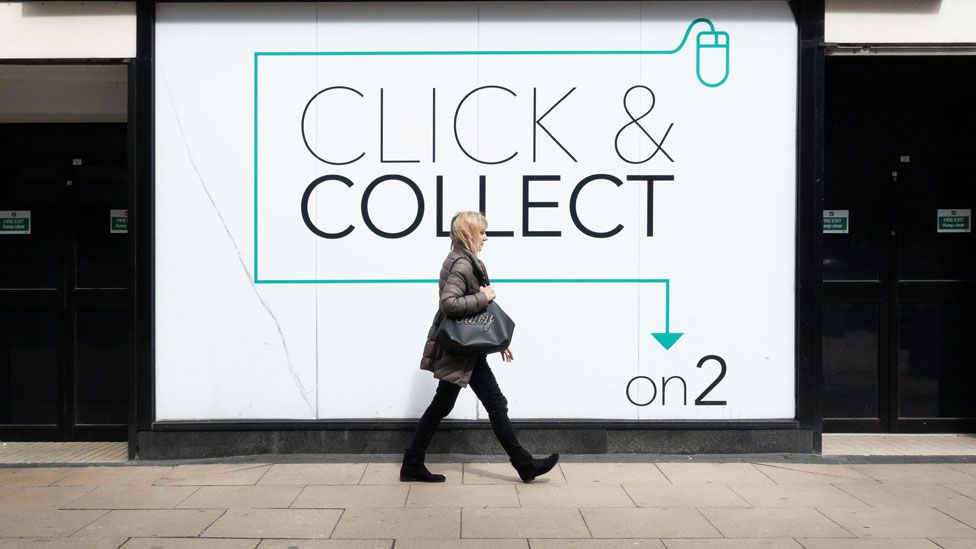 Covid restrictions around takeaway and click and collect services in Scotland are to tighten.
Only shops selling essential items – such as clothing, footwear, baby equipment, homeware and books -will be allowed to offer click and collect.
Collections must also be outdoors, with appointments staggered to avoid queuing.
And takeaways can no longer allow customers indoors, and must instead operate from a hatch or doorway.
The changes are among six new rules that will come into force on Saturday.
They also include a ban on the consumption of alcohol outdoors in all level four areas – which includes all of mainland Scotland and some islands – meaning takeaway pints will not be allowed.
And statutory guidance will also be published for employers to support people working from home.
First Minister Nicola Sturgeon said that it essentially meant that if people were working from home during the lockdown last year, they must do so again this time.
Rules around work carried out in private properties will also be tightened – with only work for "maintenance, upkeep and functioning" to be allowed, rather than for example painting and decorating.
Finally, the first minister said the wording of the stay at home law will be altered to "close an apparent loophole", preventing people from leaving and "remaining" outdoors other than for an essential purpose.
Ms Sturgeon said: "We believe that both individually and collectively these additional measures, in further reducing the interactions that allow the virus to spread, will help our essential efforts to suppress it."
A further 1,949 people have tested tested positive for Covid-19 in the past 24 hours, representing 10.2% of the total number of people tested.
Patients in hospital with a confirmed case rose by 77 to 1,794, while 134 people are in ICU.
The first minister also announced that the deaths of a further 79 people who had tested positive positive for the virus have been recorded.
'Unexpected decision'
Retail industry representatives have described click and collect services as a "lifeline" for struggling businesses amid the forced closure of all non-essential shops.
And they said they had not been shown any evidence that click and collect was driving transmission of the virus.
There have also been concerns that limiting click and collect will merely encourage more people to go to supermarkets to shop instead."
Scottish Conservative group leader Ruth Davidson said business owners felt the evidence for the "unexpected" decisions had not been made clear.
And she asked the first minister if extra compensation would be made available to businesses who made their premises "Covid compliant".
Ms Sturgeon said an evidence paper would be published on Wednesday to explain the "state of the pandemic" that had "underpinned" the latest restrictions.
She added the evidence said when community transmission is high the evidence showed people had to "minimise interactions".