The UK inflation rate hit 3.2% in the year to August, the biggest increase since records began in 1997, as the economy continued to reopen.
The Consumer Prices Index measure of inflation rose from 2% in July, the Office for National Statistics (ONS) said, driven by higher food costs.
The rate now exceeds the Bank of England's 2% inflation target again.
The cost of living went up less rapidly in July because of lower clothing and footwear prices.
However, the ONS urged caution in reading too much into August's price increases, which it described as "temporary".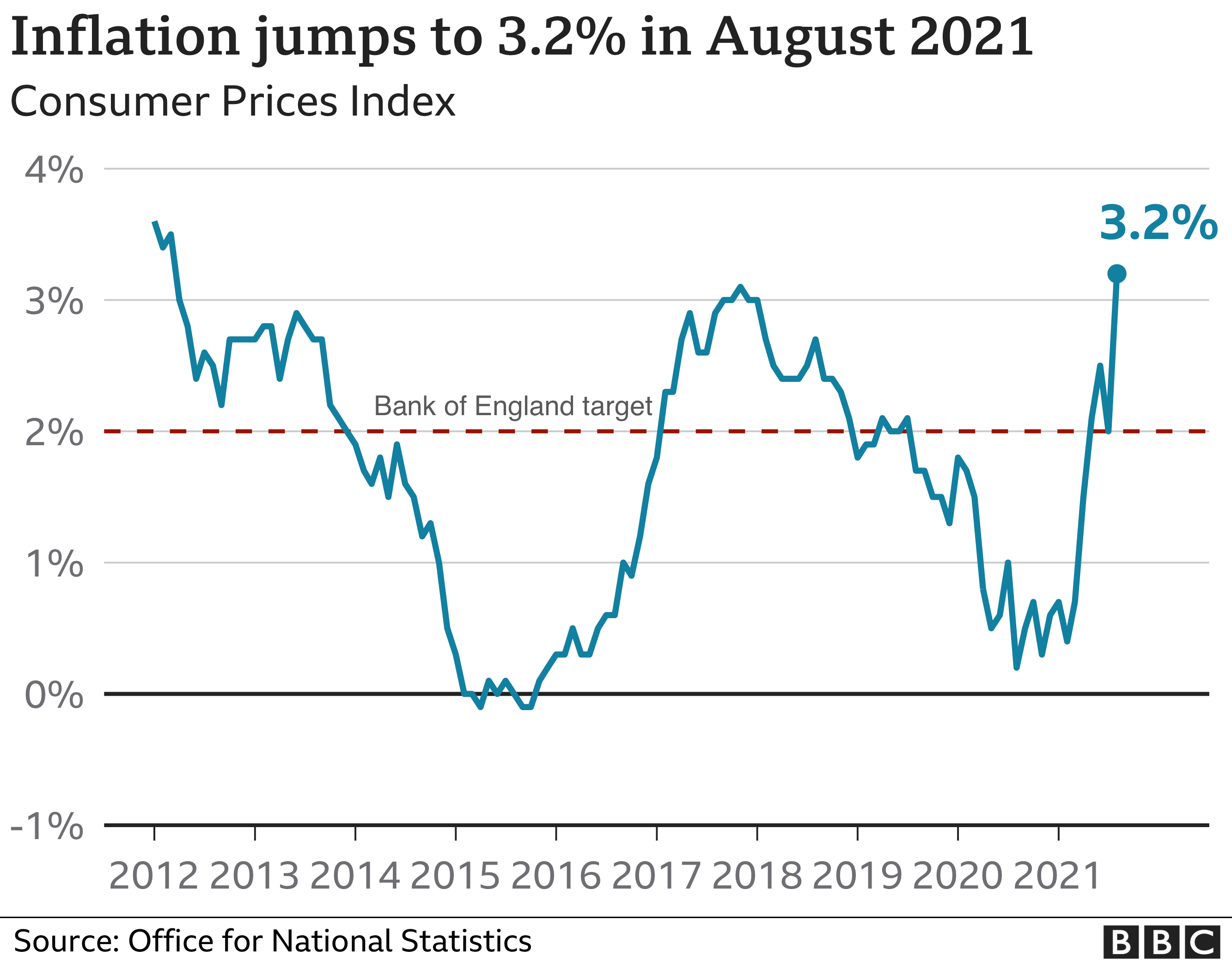 Eating and drinking out cost more last month in comparison with August last year, when the Eat Out to Help Out Scheme was running and diners got a state-backed 50% discount on meals up to £10 each on Mondays, Tuesdays and Wednesdays.
At the same time, business owners in the hospitality and tourism sectors received a VAT discount, designed to help some of the industries worst hit by the pandemic.
In August this year, transport costs also increased.
Average petrol prices stood at 134.6 pence a litre, compared with 113.1 pence a litre a year earlier, when travel was reduced under lockdown restrictions.
What is inflation?
Simply put, inflation is the rate at which prices are rising – if the cost of a £1 jar of jam rises by 5p, then jam inflation is 5%.
It applies to services too, like having your nails done or getting your car valeted.
You may not notice low levels of inflation from month to month, but in the long term, these price rises can have a big impact on how much you can buy with your money.